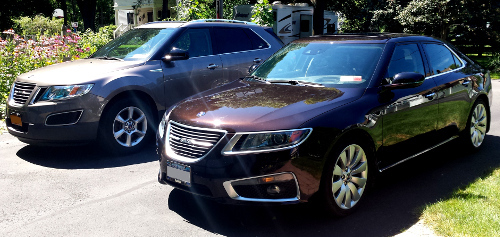 SaabLED is moving! The shop is closed until August 8th 2022. We will reopen with a new address (see the Packing & Shipping document on the "Order Repairs" page)
Your Saab's lighting package should function as well as it did when it left the factory. Our specialty is returning Saab LED lighting units to full functionality. We currently repair 9-3 SportCombi taillights, 9-4X taillights, 9-5 brake lights and turn signals, light bars, and third brake lights. We also modify European 9-5 tail lights to work in US-market cars. If your Saab taillights are out, contact us now.
2010 and 2011 9-4X and 9-5 cars were equipped with LED taillights and brake lights which have known common issues which cause high failure rates, as detailed on the Pricing page. New or good used lights are almost impossible to find and would be likely to suffer the same premature failure as the old.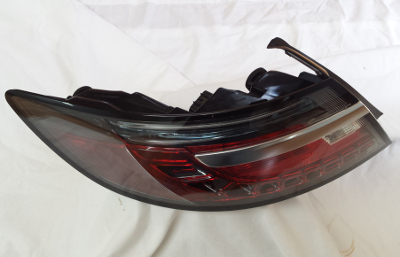 Don't risk trying to cut open an almost-irreplaceable Saab taillight. We have the expertise and the tools to open the light assembly without damage. We repair or replace failed components and correct the design problems that caused the failure. We reassemble the unit carefully to preserve original appearance and we offer a one-year warranty on our repairs. Contact us today and let us return your lights to like-new function and appearance. Turnaround is usually two days.
We are also interested in buying any broken or non-working Saab LED taillights. Contact us for an offer.